Boldmere Inclusion Base
Boldmere Inclusion Base Staff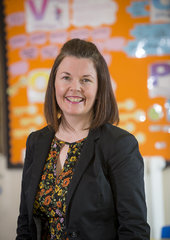 Mrs L Kinsella
KS1 and KS2 Teacher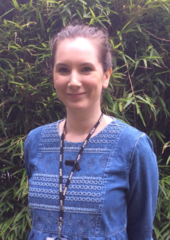 Miss E Driscoll
KS1 and KS2 Teacher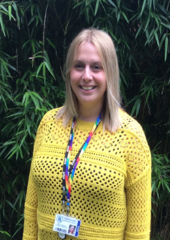 Mrs V Boylan
Teaching Assistant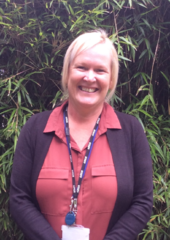 Mrs C Reeves
Teaching Assistant
About us
Boldmere Inclusion Base supports primary age children who have an Education, Health and Care Plan with a primary need of ASC (Autism Spectrum Condition). Placements in the Inclusion Base are commissioned by SENAR (Special Educational Needs Assessment Review team).
The Inclusion Base is made up of small groups with a maximum of eight pupils per class. We support the children with their communication, social, emotional and sensory needs, alongside their learning. Our aim is for the children to develop independence and new strategies in order to progress towards integration with their peer group within the mainstream schools.
We are based in a building behind and in between Boldmere Infant School and Boldmere Junior School. We have full access to both mainstream schools, including the ICT suite, playgrounds, field and dinner halls.
Teaching and Learning
Through Quality First teaching our main aim is to provide a safe, secure environment in which children can learn, achieve, succeed and be happy. Our curriculum meets the requirements of the Early Years Foundation stage and the new National Curriculum, which we differentiate with purpose to make it accessible for all of our pupils. Our teachers will vary their teaching style, dependent on a child's needs and will also help children to learn for themselves, so that they can guide and be included in their own learning journey through school.
We strive for our pupils to build positive relationships with familiar adults and peers and develop their self-esteem as well as independence. Their personal, emotional development and well being is supported through learning games, activities and visual support.
It is this equity of education and curriculum provision that allows our pupils to gain resilience and be equipped with the skills to deal positively with transition and change. This then leads to us being able to successfully integrate our pupils into the mainstream class, with whom we work closely with, as well as parents/cares and other professionals, who work as a team to support our pupils' individual needs.
Important Information
¨ Inclusion Base hours: Trickle in 9.00am—9.30am, finish at 2.30pm.
¨ A home/school log is used to share information daily.
¨ If your child has school dinners these will continue at the Inclusion base. Alternatively, they can bring a packed lunch.
¨ Pupils wear Boldmere Schools uniform.
¨ Over time, the children will decrease the amount of time that they will spend in the inclusion base as their integration within the mainstream school increases. This will be personal to each child, taking into account their successes and ongoing needs.