History
History Curriculum Design Statement
Intent
At Boldmere, we want our children to develop a passion and love of history. We want history to ignite their natural curiosity of their own personal history of who they are and of the world around them. We aim for our pupils to develop their historical vocabulary skills and know more about the past, making links to the present time and to consider how this could impact the future. We believe it is important for children to have a breadth of opportunities to explore history through a combination of images, experiences, artefacts and sources. We believe that History helps pupils to understand the process of change, the diversity of societies, as well as their own identity and the challenges of the present. We want our children to make links between history and other areas of the curriculum.
We want our historians to:
Ask perceptive questions and develop deeper thinking
Think critically,
Weigh and synthesise evidence,
Analyse and examine historical perspectives
Forming and justifying own ideas
Curriculum Implementation
Our history curriculum builds on prior knowledge from our federated infant school. We use the national curriculum as the skeleton and then from this have built a progression map which ensures sequencing of skills and building on prior learning. The progression map is used by year groups to plan and link history with other subjects. These are then linked under an umbrella topic. We have carefully considered the systematic development of knowledge and skills to support children in having a secure chronological knowledge of British, local and world history. Knowledge organisers and vocabulary sheets for topics are used to share subject specific vocabulary or ideas prior to the learning. We have some rich opportunities within our surrounding areas to make links and engage in local history, such as: Sutton Park, a Roman Road and Cadbury World.
We created our progression map by looking carefully at the statutory National Curriculum and identifying the key historical skills and knowledge within this. We then identified what we would expect a child to achieve at the end of each year. This is based on what would be expected at an age-related level.
We engage our children in history by using artefact's, role play, stories, research, video clips, visitors and experiences. We use history as a great way to develop home school links with exciting homework projects. We aim to deliver lessons which provide opportunities for children to think deeper, form calculated arguments and participate in debates.
Impact
We aim for the children to continue their historical learning journey, to understand links between different subject areas. We believe that history is integral to understanding and celebrating who you are and where you came from. We want our children to be passionate to learn and be curious about the world around them and how the past can influence the future. Emphasis is placed on analytical thinking and questioning which helps pupils gain a coherent knowledge and understanding of Britain's past and that of the wider world.
Here is a small collection of history lessons taught during Autumn 2020.
Year 3
Year 3 DT/History-Making felt hieroglyphics as part of our topic on Ancient Egypt
Year 3 writing. Howard Carter finding King Tutankhamun's Tomb.
3K designing their Egyptian Canopic jars out of clay
3U designing their Egyptian Canopic jars out of clay
3H designing their Egyptian Canopic jars out of clay
3K painting their Egyptian Canopic jars
3U painting their Egyptian canopic jars
Year 3 writing non-chronological reports about Ancient Egypt
Year 4
Year 4 designing and testing out their Roman shields
4B proudly showing their completed Roman shields
Year 5
Remembrance Day poppies linking with the local community.
History Day
3K sharing their historical research and outfits
3U sharing their historical research and outfits
4W sharing their historical research and outfits
5PJ sharing their historical research and outfits
5E sharing their historical research and outfits
6J sharing their historical research and outfits
Remembrance Day 2020
Black History 2020
5PJ inspired by Martin Luther King
5E inspired by Martin Luther King
Year 4 created artwork inspired BY Bernard Hoyes
Year 6 learning about Ruby Bridges
History Day
On 6th November 2020, we held a very successful 'History Day'. Pupils had the opportunity to dress up as a famous historical figure after completing their research. As ever, the pupils looked amazing and there were many fantastic costumes. There was a mix of Albert Einstein, Cleopatra, Tutankhamen, Neil Armstrong, Queen Victoria, Mary Anning, and Michael Jordon, to name but a few.
Enjoy a selection of photos from our 'History Day' below:
Black History Month 2020
Cbeebies story time-Floella Benjamin's winrush tale. Coming to England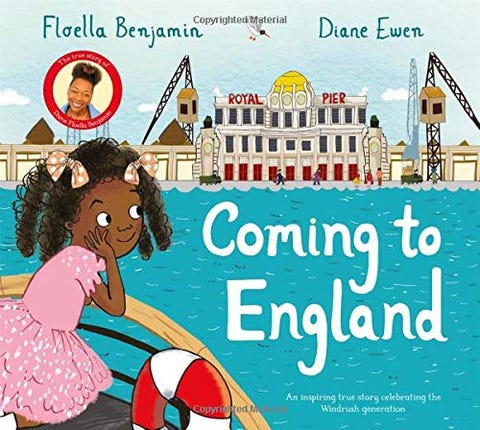 https://www.bbc.co.uk/iplayer/episode/m000n2tz/cbeebies-bedtime-stories-768-david-olusoga-coming-to-england
Black History Sites BBC Teach
https://www.bbc.co.uk/teach/black-history-month-primary-and-secondary-resources/zjwf8xs
This story is the future-BBC Sport celebrates Black History Month. (2 mins long)
https://www.bbc.co.uk/sport/av/54363105
Promoting Successful Runners
Clip- A great Finish-Kitatta wins men's London Marathon after amazing sprint.
https://www.bbc.co.uk/sport/av/54363105
Let us talk about Black History Cbeebies
https://www.youtube.com/watch?v=slSqk-K1Qe8
Ella Fitzgerald - Black History Month Read Aloud for Kids
https://www.youtube.com/watch?v=WF74818GKJw
Black History Month BBC
https://www.bbc.co.uk/cbeebies/joinin/black-history-month
What does History look like at Boldmere Junior School?
Useful Websites
BBC History. Resources, links and activities on history topics.
https://www.bbc.co.uk/bitesize/subjects/zcw76sg
Teaching History with 100 objects- British Museum
http://www.teachinghistory100.org/browse/curriculum/3/